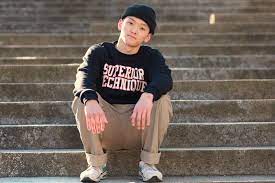 Phil Wizard of Toronto, Ontario, whose official name is Philip Kim, won the silver medal on Sunday in the World DanceSport Federation World Breaking Championships in Leuven, Belgium. Victor Montalvo of the United States, who goes by the stage name B-boy Victor, won the gold medal, and Nakari Shigeyuki of Japan, who goes by the name B-boy Shigekix, won the bronze medal.
Kim lost 2-1 to Montalvo in the gold medal final. The final was a match of the last two world champions, as Montalvo won in 2021 in Paris, France, while Kim won in 2022 in Seoul, South Korea.
Even though Wizard won the silver medal, he has still not yet qualified for the 2024 Olympic Games in Paris. Only the world champion qualified for the Olympic Games. An Olympic qualification spot is open to the Pan American Games champion, which takes place in early November in Santiago, Chile.
En route to the final, Wizard beat Menno Van Gorp of the Netherlands (also known as B-boy Menno) by a score of 2-0 in the quarterfinals, and Shigeyuki 3-0 in the semifinals. Breakdancing is making its debut at the 2024 Olympic Games in Paris. There will be a lot of intrigue, but at the same time scrutiny. The addition of another judged sport, when baseball and softball are eliminated from the program, does not sit well for many sports enthusiasts.