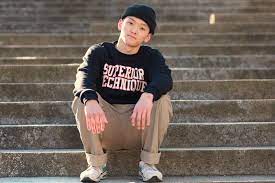 Phil Wizard of Toronto, Ontario is containing to make headlines when it comes to worldwide men's breakdancing. According to Paula Nichols, the senior editor of Olympic and Historical Content for the Canadian Olympic Committee on Tuesday, Wizard won the gold medal in a World DanceSport Federation Breaking for Gold World Series event in Montpellier, France on Thursday.
Wizard, who is also known as Philip Kim, beat B-Boy Shigekix of Japan 3-0 in the final. The gold medal is significant because it came in the same country that is hosting the 2024 Olympic Games. Shigekix's real name is Nakarai Shigeyuki. Meanwhile, Miguel Angel Rosario of the United States won the bronze medal. Rosario goes by the name of B-Boy Gravity.
With the win, Wizard moves into first place in the Breaking for Gold rankings. The top 14 men and women from the rankings qualify for the 2024 Olympic Games in Paris.
This was the second medal for Wizard in the last month. In April in Rio de Janeiro, Brazil, he won the silver medal in an event that was won by Dany Dann of France. Breakdancing is making its Olympic debut at the 2024 Olympic Games in Paris. The sport was chosen over baseball and softball.