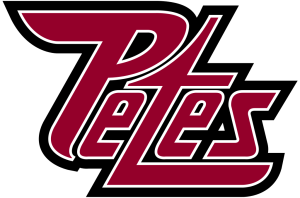 The Peterborough Petes won the 2023 Ontario Hockey League championship. On Sunday, they qualified for the 2023 Memorial Cup in Kamloops, British Columbia, which starts Friday, after beating the London Knights 2-1 in game six of the Ontario Hockey League finals. With the win, the Petes won the J. Ross Robertson Cup by beating the Knights four games to two in the beat out of seven series.
This was the 10th time the Petes have won the J. Ross Robertson Cup. They previously won in 1959, 1972, 1978, 1979, 1980, 1989, 1993, 1996 and 2006. In 1959, they were known as the Peterborough TPT Petes. In 1979, the Petes won their only Memorial Cup in franchise history. They defeated the Brandon Wheat Kings 2-1 in overtime in Verdun, Quebec.
During the 2022-23 Ontario Hockey League regular season, the Petes had the fourth best record in the Eastern Conference with a record of 35 wins, 29 regulation losses, and four losses in extra time for 74 points. They defeated the Sudbury Wolves in a four game sweep in the Eastern Conference quarterfinals, the Ottawa 67's in six games in the Eastern Conference semifinals, and the North Bay Battalion in seven games in the Eastern Conference Finals. The Petes playoff series wins over the 67's, Battalion and Knights were significant upsets. During the regular season, Peterborough had 33 fewer points than Ottawa, 25 fewer points than North Bay, and 18 fewer points than London.