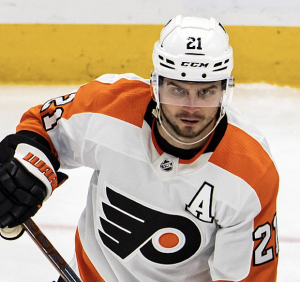 Team Canada won its last game of Group B play of the World Men's Hockey Championship on Tuesday as they defeated Czechia 3-1 in Riga, Latvia. With the win, Canada improved to a record of five wins, one regulation loss and one loss in extra time for 15 points overall. One of Canada's wins came in a shootout, so they only got two points instead of three, for their 2-1 win over Slovakia.
The 15 points means Canada finished in second place in Group B, and four points back of Switzerland. Canada will now play Finland in one of four quarterfinal games on Thursday. The other games have the United States versus Czechia, Sweden versus Latvia, and Switzerland versus Germany.
In Canada's win over Czechia, Philadelphia Flyers centre Scott Laughton of Oakville, Ontario led Canada with two points as he had two assists. The three Canadian goal scorers were Buffalo Sabres centre Peyton Krebs and Vancouver Canucks defenseman Tyler Myers, who are both from Calgary, Alberta, as well as Arizona Coyotes right winger Lawson Crouse of London, Ontario.
Wednesday is an off day at the 2023 International Ice Hockey Federation World Men's Hockey Championship. For Team Canada, it will be a travel day as they are going from Latvia to Finland for the playoff round.