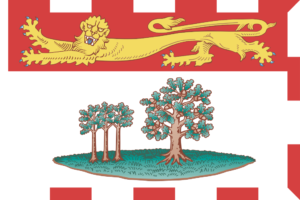 A very interesting record was set on Tuesday at the 2019 Scotties Tournament of Hearts in Sydney, Nova Scotia. In draw 10 of the Canadian national women's curling championship, 25 points was scored in a single game as Prince Edward Island beat New Brunswick 13-12 in 11 ends. That is the most points ever scored in a single game in the history of the Scotties Tournament of Hearts.
The 25 points scored broke the previous record of 23 points, which was set twice. In 1988 in Fredericton, New Brunswick, Team Quebec, skipped by Francine Poisson of Montreal, beat Team Manitoba, skipped by Jacki Rintoul of Winnipeg, 14-9. Then, at the 2009 Scotties Tournament of Hearts in Victoria, British Columbia, Team Saskatchewan, skipped by Stefanie Lawton of Saskatoon, beat Team Prince Edward Island, skipped by Rebecca Jean McPhee, 12-11. Interestingly, Lawton is the third for Robyn Silvernagle of North Battleford, Saskatchewan at the 2019 Scotties Tournament of Hearts.
In the historic contest between Prince Edward Island and New Brunswick, P.E.I. jumped out to a quick 5-0 lead after the second end. New Brunswick marched back with two points each in the third and fourth end to pull within one. Prince Edward Island then scored three points in the fifth end to take an 8-4 lead, and then had a 12-9 lead heading into the 10th end. Then New Brunswick tied the game at 12 with three points, before Prince Edward Island won in an extra end.
Prince Edward Island meanwhile has had no trouble scoring points throughout the Scotties Tournament of Hearts. They have scored a tournament high 63 points after seven games in the round robin. On Wednesday, they scored six points in the eighth end in a 15-5 romp over the Northwest Territories.
On Wednesday, pool play at the Scotties Tournament of Hearts came to a close, with the Wildcard squad, skipped by Casey Scheidegger of Lethbridge, Alberta, winning Pool B with a record of 6-1. The other three teams from Pool B to advance are Saskatchewan and Prince Edward Island at 5-2, and Team Canada at 4-3. In Pool A, Alberta's Chelsea Carey of Calgary, Alberta was a perfect 7-0. Ontario and Northern Ontario also reached the next round with a record of 5-2. Before the championship pool starts however, Manitoba and British Columbia will play a Pool A tiebreaker game as each team had a record of four wins and three losses.