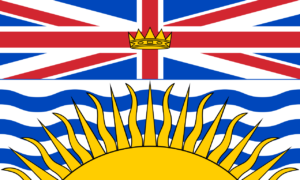 Brayden Kuroda of Penticton, British Columbia is continuing to have a marvelous Canada Winter Games in Red Deer, Alberta. On Monday, Kuroda won the gold medal in male moguls. It was only a day after winning the gold medal in male aerials. Displaying excellence in moguls and aerials is completely unprecedented for high performance athletes.
Kuroda posted a winning score in the male moguls of 86.81 points. He beat Olivier Lessard of La Sarre, Quebec by 3.05 points to win the gold medal. The female moguls champion was Mackenzie Schwinghamer of Team Alberta.
Meanwhile in short track speed skating, Quebec has continued their national dominance. William Dandjinou and Nicolas Perreault of Sherbrooke, Quebec led a 1-2 Quebec finish in the male 1500 metres by .094 seconds. Dandinjou won the gold medal with a time of 2:15.974 and Perreault had a time of 2:16.608. In the female 1500 metres, Quebec won gold, silver and bronze. Juliette Brindamour of Montreal, Quebec won gold with a time of 2:29.22. Lea Chamberland-Dostie of La Pocatiere, Quebec won silver and Roxanne Beaudry of Terrebonne, Quebec won bronze.
Ontario meanwhile won the gold medal in the male artistic gymnastics team event. It should be noted that Nova Scotia continued its recent excellence in artistic gymnastics in recent years with an impressive bronze medal.