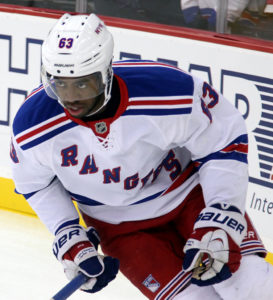 According to Elliotte Friedman of Rogers Sportsnet, the Florida Panthers have signed Anthony Duclair of Laval, Quebec from the Ottawa Senators to a one-year contract worth $1.7 million. Duclair will be joining his sixth National Hockey League team. In addition to the Senators, Duclair has played for the New York Rangers, Arizona Coyotes, Chicago Blackhawks, and Columbus Blue Jackets.
Last season with the Senators, Duclair had 23 goals and 17 assists for 40 points in 66 games. He was a -5 with 18 penalty minutes, eight power play points, two shorthanded goals, two game winning goals, 184 shots on goal, three faceoff wins, 39 blocked shots, 53 hits, 18 takeaways, and 46 giveaways. Duclair had career highs in goals, shorthanded points, shots on goal, blocked shots, and hits.
In 2019-20, Duclair registered the first two shorthanded goals, and the first two shorthanded points in his NHL career. In the game where Duclair scored his second shorthanded goal of the season, the Senators defeated the Buffalo Sabres 7-4. It was one of two shorthanded goals the Senators scored in the game as Vladislav Namestnikov also scored for Ottawa with one man down.
Also this past season, Duclair registered his third career hat trick. It came in a 4-3 win over the Columbus Blue Jackets on December 14, 2019. Duclair's previous two hat tricks came with the Arizona Coyotes.