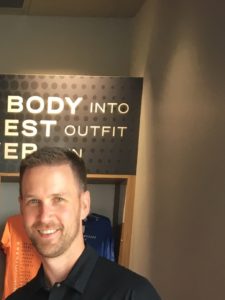 Canadian Olympic gold medalist Brad Gushue of St. John's, Newfoundland, the winning skip of the 2020 Tim Hortons Brier, and Kerri Einarson of Selkirk, Manitoba, the winning skip of the 2020 Scotties Tournament of Hearts, are planning to team up in mixed doubles curling, according to Devin Heroux of CBC Sports. They plan to compete together at the 2020 Canadian Mixed Doubles Curling Championship in Calgary in March.
This will be the first time that Einarson will have competed in mixed doubles curling. Einarson's third, Val Sweeting, played mixed doubles curling with Gushue in the past.
Gushue won the gold medal for Canada in men's curling at the 2006 Olympic Winter Games in Turin. Canada is the reigning Olympic gold medalist in mixed doubles curling. At the 2018 Olympic Winter Games in Pyeongchang, John Morris and Kaitlyn Lawes of Winnipeg, Manitoba placed first.
In other Canadian curling news, the dates for the three major curling events in the Calgary bubble have been determined. The Scotties Tournament of Hearts will be from February 19-28, the Tim Hortons Brier will be from March 5-14, and the World Men's Curling Championship will be from April 3-11. One curling team that will not be participating in the Scotties in 2021 is Northern Ontario's Krista McCarville. Despite getting an automatic berth to the Scotties this year because there will be no Northern Ontario championship, McCarville opted out due to personal reasons.