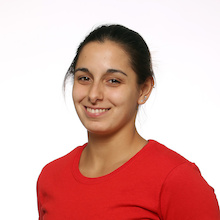 Pamela Ware of Greenfield Park, Quebec came away with two World Cup medals over the weekend in Montreal, Quebec. She won a bronze medal on Friday with Mia Vallee of Beaconsfield, Quebec in the women's three metre synchronized springboard diving event and then a silver medal in the women's three metre individual springboard event on Sunday. Team Canada also won a third medal from Nathan Zsombor-Murray of Montreal, Quebec in the men's 10 metre platform on Sunday.
Ware and Vallee posted a total score of 302.61 points. Yiwen Chen and Yani Cheng of China won the gold medal with a total score of 329.43 points. Sarah Bacon and Kassidy Cook won the silver medal with 315.09 points. Ware and Vallee reached the podium by 0.84 points over Maddison Keeney and Alysha Koloi of Australia, who had 301.77 points.
Ware had a springboard score of 365.4 points. Chen won the gold medal with 404.7 points and Bacon won the bronze medal with 357.85 points. Ware reached the podium by 13.6 points over Chang who had 351.8 points.
Zsombor-Murray had a platform score of 507.8 points. Hao Yang of China won the gold medal with a score of 580.25 points and Rikuto Tamai of Japan won the silver medal with a score of 513.45 points. In a marvelous display of diving by the medal contenders, Zsombor-Murray was leading in the early going, and only dropped down to third when Tamai had an excellent sixth and final dive. Zsombor-Murray reached the podium by 19 points over Cassiel Rousseau of Australia, and Oleksii Soreda of Ukraine, who were tied for fourth with 488.8 points. The medals for Ware, Vallee and Zsombor-Murray will give them confidence as they prepare for the 2024 Olympic Games in Paris.