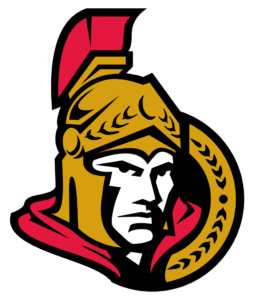 The Ottawa Senators are facing a coronavirus outbreak according to Josh Pringle of CTV News on Thursday. A total of nine Senators players and assistant coach Jack Capuano are currently in National Hockey League covid-19 protocol. This is the second straight season the Senators have dealt with a coronavirus outbreak.
The nine players impacted are left winger Alex Formenton of Toronto, Ontario, goaltender Matt  Murray of Thunder Bay, Ontario, defensemen Victor Mete of Woodbridge, Ontario, Nick Holden of St. Albert, Alberta, Josh Brown of London, Ontario, and Nikita Zaitsev, right wingers Connor Brown of Etobicoke, Ontario, and Austin Watson, and center Dylan Gambrell. Senators head coach DJ Smith is currently staying in a hotel away from his family and children.
There was talk that the Senators game against the Los Angeles Kings would be postponed due to the outbreak. However, the game went on as scheduled in Ottawa. The Kings won 2-0 on a shutout from Jonathan Quick.
It has been a tough start for the Senators, who are currently on a six game losing streak. They currently are at three wins, nine regulation losses and one loss in extra time. The Senators next game is at home on Saturday to the Pittsburgh Penguins. The Penguins have had a bout of covid too this season. Among those who tested positive was two-time Canadian Olympic gold medalist Sidney Crosby of Cole Harbour, Nova Scotia. Crosby won a gold medal for Canada at the 2010 Olympic Winter Games in Vancouver and the 2014 Olympic Winter Games in Sochi.