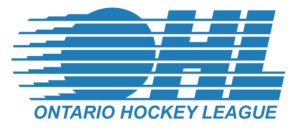 The province of Ontario is ordering the Ontario Hockey League to ban bodychecking and other physical contact for the upcoming season according to John Chidley-Hill of the Canadian Press on Wednesday. The rule was put in place when the Ontario Hockey League was not interested in having a bubble format for their season. One needs to wonder for those who do bodycheck in a game, if they will get a penalty or a suspension.
It will now be interesting to see what will happen to the OHL this season. The league plans to play in December, but with coronavirus cases dangerously high in Ontario, and the border between Canada and the United States still closed, it makes that start time obviously challenging.
Remember, there are three teams in the OHL based in the United States. The Saginaw Spirit and Flint Firebirds are both based in Michigan, and the Erie Otters are in Pennsylvania. It will now be interesting to see if the bodychecking rules are only in effect for games in Ontario, or in the United States as well.
Meanwhile, the Quebec Major Junior Hockey League has returned to action. However, the Blainville-Boisbriand Armada have had to suspend play after 18 positive coronavirus cases. Coronavirus has hit Quebec harder than any other Canadian province. There have been 81, 914 cases and 5906 deaths.