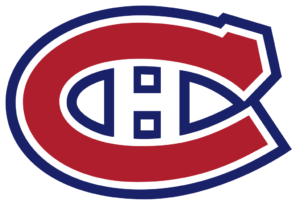 The Montreal Canadiens are still alive in the 2021 Stanley Cup Playoffs. On Thursday, the Canadiens defeated the Toronto Maple Leafs 4-3 in game five of the North Division semifinals from Scotiabank Arena in Toronto, Ontario. With the win, the Maple Leafs still lead the best out of seven series three games to two and can close out the series on Saturday night from Montreal.
The Canadiens hero on Thursday night was Nick Suzuki of London, Ontario, who scored from Canadiens rookie Cole Caufield. For Suzuki, it was his sixth career National Hockey League postseason goal and second career National Hockey League postseason game-winning goal. His first career NHL postseason game-winning goal came in game five of the 2020 Eastern Conference quarterfinal series. The Montreal Canadiens defeated the Philadelphia Flyers 5-3 on August 19, 2020. Just like the overtime winner against the Maple Leafs, Suzuki scored the game-winning goal at the Scotiabank Arena in Toronto.
On Thursday, Joel Armia scored the first two goals of the game for the Canadiens. Armia was followed by Jesperi Kotkaniemi.
The winner of the Canadiens/Maple Leafs series will play the Winnipeg Jets in the North Division Final. This will be the last second round series to start, as it will commence into next week.