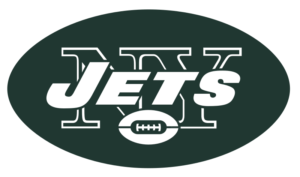 There was one Canadian selected in the 2018 National Football League Draft this past weekend in Dallas. In the third round, with the 72nd pick, the New York Jets drafted defensive tackle Nathan Shepherd of Ajax, Ontario.
Shepherd played his first two years of university at Simon Fraser in Burnaby, British Columbia. He then transferred to Fort Hays State University in Hays, Kansas. Over the next three years (redshirted his first year at Simon Fraser) from 2015 to 2017, Shepherd was a dynamic force on the Fort Hays State defense and was the Mid-America Intercollegiate Athletics Association Defensive Player of the Year in 2017 as a senior.
What is even more remarkable by the fact that Shepherd was drafted in the third round is that he played at a Division II school in the NCAA. Amazingly Shepherd was not only the lone Canadian drafted, but also the only player who attended a Division II school last year who was selected in the 2018 NFL Draft.
Shepherd also became only the second Canadian ever drafted by the New York Jets. The first was tight end Wayne Stewart of Cochrane, Alberta. Stewart was selected by the Jets in the 15th round, 390th overall in the 1969 NFL Common Draft.