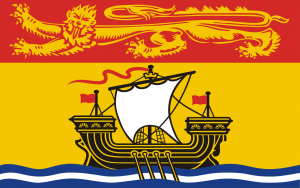 Team New Brunswick won two gold medals on Saturday at the 2022 Canada Summer Games in Niagara Falls, Ontario. Both of New Brunswick's gold medals came in athletics. The Maritime province now has four gold medals at the Canada Games.
In the male 110 metre hurdles, Craig Thorne of Quispamsis, New Brunswick won the gold medal with a time of 13.83 seconds. David Adeleye of Ottawa, Ontario won the silver medal with a time of 14.03 seconds. Antoine Lebrun of Port-au-Prince, Quebec won the bronze medal with a time of 14.17 seconds.
In the female para discus, Christel Robichaud of Grande-Digue won the gold medal. Jasmyn McCulloch of Calgary, Alberta won the silver medal and Joanne Lee of Newmarket, Ontario won the bronze medal. This was Robichaud's second gold medal at the Canada Games as she also placed first in the female para shot put. New Brunswick's other gold medal at the Canada Games came from Jesse Canney of Durham Bridge in the male 200 metre para individual medley swimming event.
Team Ontario continues to lead the overall medal standings with 187 medals, of which 80 medals are gold. Ontario's 80th gold medal came in male softball on Saturday. In the gold medal game, Ontario beat Nova Scotia 6-3.