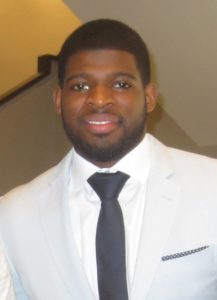 The Nashville Predators traded Canadian Olympic gold medalist P.K. Subban of Toronto, Ontario to the New Jersey Devils on Saturday. Subban, one of the elite defensemen in the National Hockey League, won a gold medal for Canada in men's ice hockey at the 2014 Olympic Winter Games in Sochi.
Subban was traded by the Predators to the Devils for defenseman Steven Santini, prospect defenseman Jeremy Davies of Ste-Anne-de-Bellevue, Quebec, the second round draft pick, 34th overall in the 2019 NHL Entry Draft (right winger Bobby Brink who ended up with the Philadelphia Flyers) and the second round draft pick in the 2020 NHL Entry Draft.
In 2018-19, Subban had nine goals and 22 assists for 31 points with the Predators. He was a +5 with 60 penalty minutes, 10 power play points, one shorthanded goal, one game winning goal, 168 shots on goal, 75 blocked shots, 56 hits, 22 takeaways and 57 giveaways. Subban's shorthanded goal this past season was his first in his NHL career. It came in a 3-0 Nashville win over the Edmonton Oilers on October 20.
A three-time NHL all-star, Subban has been a member of the NHL's first all-star team twice. In 2013 while with the Montreal Canadiens, Subban won the Norris Trophy as the NHL's top defenseman.
Santini had one goal and three assists for four points in 39 games in 2018-19. Davies had eight goals and 28 assists for 36 points in 37 games with Northeastern University in the National Collegiate Athletics Association.