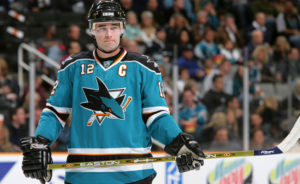 The Toronto Maple Leafs traded forward Patrick Marleau to the Carolina Hurricanes on Saturday. Marleau won a gold medal for Canada in men's ice hockey at the 2010 Olympic Winter Games in Vancouver and again at the 2014 Olympic Winter Games in Sochi.
The Maple Leafs traded Marleau of Aneroid, Saskatchewan, to the Hurricanes with a conditional first round pick in the 2020 National Hockey League Entry Draft and a seventh round draft pick in the 2020 NHL Entry Draft for a sixth round draft pick in the 2020 NHL Entry Draft. The conditional first round draft pick in 2020 will move to 2021 if the Maple Leafs draft pick in 2020 is among the top 10 selections.
In 82 games for the Maple Leafs in 2018-19, they had 16 goals and 21 assists for 37 points. He was a -6 with 28 penalty minutes, 10 power play points, three game winning goals, 161 shots on goal, 104 faceoff wins, 41 blocked shots, 74 hits, 31 takeaways and 22 giveaways.
A three-time NHL all-star with the San Jose Sharks, Marleau spent his first 19 NHL seasons in northern California before joining the Maple Leafs in 2017-18. He is the Sharks all-time leader in games played (1493), goals (508), points (1082), power play goals (160), shorthanded goals (17), game winning goals (98), and shots on goal (3798). Marleau was also the Sharks captain from 2003 to 2009.
A major reason why the Maple Leafs made this move was because they have some financial wiggle room to sign restricted free agent Mitch Marner of Markham, Ontario. Marner led the Maple Leafs with 68 assists and 94 points in 2018-19. Marleau meanwhile is set to make $6.25 million in 2019-2020.