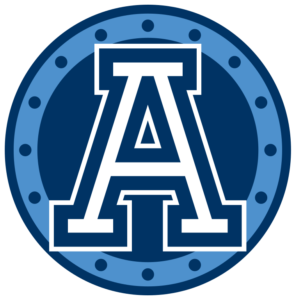 Winnipeg Blue Bombers head coach Mike O'Shea of North Bay, Ontario was inducted into the Canadian Football Hall of Fame in Hamilton, Ontario on Thursday. However the reason why O'Shea was honoured on Thursday was not because of his work on the sidelines. It is for what he did on the football field because for 16 seasons, as O'Shea was one of the most intimidating linebackers in the CFL.
O'Shea spent the majority of his CFL career with the Toronto Argonauts, as he was with them from 1996 to 1999 and again from 2001 to 2008. He also was with the Hamilton Tiger-Cats  on two separate occasions as well– from 1993 to 1995 and again in 2000.
O'Shea was a first round draft pick, fourth overall, by the Edmonton Eskimos  in the 1993 CFL Draft, but he never played for the green and gold as he was traded to Hamilton for legendary quarterback Damon Allen during the 1993 CFL offseason.
O'Shea's CFL highlights include being named the CFL Most Outstanding Rookie (1993), the CFL Most Outstanding Canadian (1999), and a CFL All-Star (1999). From a team perspective, O'Shea also won three Grey Cup championships in 1996, 1997 and 2004.
A major reason for O'Shea's induction is his remarkable longevity. He has played in 271 games, the most games ever by a linebacker in CFL history. O'Shea was one of four players inducted into the Canadian Football Hall of Fame this year, but the only Canadian.
For the last four seasons O'Shea has been the head coach of the Winnipeg Blue Bombers. Currently in second place in the CFL West, the Blue Bombers have a record of eight wins and three losses.