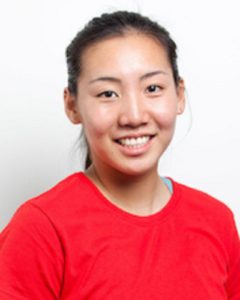 Michelle Li of Markham, Ontario is the ninth seed in women's badminton at the 2020 Olympic Games in Tokyo in 2021. So far, so good. On Saturday night in Canada and on Sunday in Japan, Li defeated Nikte Sotomayor of Guatemala 21-8, 21-9.
Li won seven consecutive points in the first set, and won 30 points in the match while serving. Meanwhile, Sotomayor only won five points in the entire match while serving.
Over the last decade, there is no doubt that Li has been Canada's best women's badminton player. Among her highlights include being a three-time gold medalist at the Pan American Games, and winning the gold medal at the 2014 Commonwealth Games in Glasgow, Scotland.
Li and her doubles partner Alexandra Bruce of Toronto, Ontario made badminton headlines at the 2012 Olympic Games in London. The duo which were known as "Bruce Li", in honour of the famous martial artist Bruce Lee, lost all three of their matches in women's doubles. However, they advanced to the quarterfinals because two teams in their pool were disqualified because of match-fixing. Canada then advanced to the semifinals after defeating Australia in the quarterfinals. The fourth place finish was the best ever result Canada has ever had in Olympic badminton.