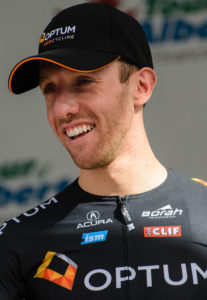 Michael Woods of East York, Ontario won the ninth stage of the 2023 Tour de France on Sunday. The stage went from Saint-Leonard-de-Noblat, France to Puy de Dome, France.
Woods's stage nine time was four hours, 19 minutes and 41 seconds. Pierre Latour of France was second with a time of four hours, 20 minutes and nine seconds.
With the stage nine win, Woods improved to 22nd place. He has an overall time of 38 hours, 57 minutes and 25 seconds. Jonas Vingegaard of Denmark is the overall leader and has the yellow jersey with a time of 38 hours, 37 minutes and 46 seconds. At this time, Woods is 19 minutes and 39 seconds back of Vingegaard.
According to the Associated Press, there have been three Canadians to win a stage of the Tour de France in the last 35 years. Steve Bauer of St. Catharines, Ontario won the first stage of the 1988 Tour de France en route to finishing fourth overall. Then in 2022, Hugo Houle of Sainte-Perpetue, Quebec won the 16th stage of the 2022 Tour de France en route to finishing in 23rd place. Vingegaard is the defending Tour de France champion. The ninth stage win in France on Sunday should give Woods confidence as he prepares for the 2024 Olympic Games in Paris.