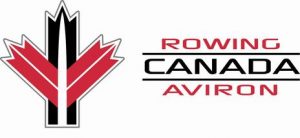 Canada won the silver medal in the women's eights in a Rowing World Cup in Lucerne, Switzerland on Sunday. Canada had a second place time of 6:03.57.
Great Britain won the gold medal with a time of 6:02.82. Australia won the bronze medal with a time of 6:06.09. Canada reached the podium by 4.38 seconds over Romania, which finished in fourth place with a time of 6:07.95.
The Canadian team was comprised of Jessica Sevick and Sydney Payne of Victoria, British Columbia, Kasia Gruchalla-Wesierski of Montreal, Quebec, Alexis Cronk of London, Ontario, Kristen Edwards of Port Moody, British Columbia, Avalon Wasteneys of Toronto, Ontario, Kristina Walker of Coquitlam, British Columbia, Morgan Rosts of Jordan, Ontario, and Kristen Kit of St. Catharines, Ontario. Payne, Gruchalla-Wesierski, Wasteneys and Kit were part of the Canadian team that won the gold medal in the women's rowing eights at the 2020 Olympic Games in Tokyo in 2021.
This is the second straight top three performance for Canada in the World Cup. The Canadians finished third in Varese, Italy on June 18. However, they did not officially receive a bronze medal because there were only three boats competing in the A Final according to CBC Sports. The silver medal for Canada in Lucerne will give the Canadian women's rowing eights team confidence as they prepare for the 2024 Olympic Games in Paris.