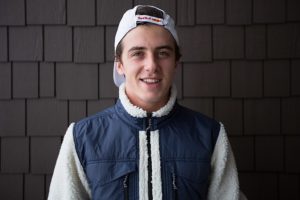 Two-time Canadian Olympic bronze medalist Mark McMorris of Regina, Saskatchewan will be the Calgary Stampede Parade marshal for 2018. McMorris won the bronze medal in men's slopestyle snowboarding at the 2014 Olympic Winter Games in Sochi and the 2018 Olympic Winter Games in Pyeongchang.
A major reason why McMorris is being honoured is because of his ability to bounce back after injury. Prior to the 2014 Olympic Winter Games in Sochi, McMorris broke his rib at the 2014 Winter X Games in Aspen, Colorado, but was able to bounce back to earn his first Olympic medal. In 2016, McMorris broke his leg at the Shaun White Air & Big Style competition in Los Angeles and then he broke his jaw, arm, spleen, pelvis and ribs in a serious accident in Whistler, British Columbia in March of 2017.
McMorris joins a list of many high profile Canadian sports athletes to be the Calgary Stampede Parade marshal. Others include swimmer Elaine Tanner (1966), curlers George Fink, Bernie Sparkes and Fred Storey (1966), skier Nancy Greene (1967), curler Ron Northcott (1969), boxer Willie DeWit (1982), hockey player Lanny McDonald (1983), speed skater Gaetan Boucher (1984), synchronized swimmers Carolyn Waldo and Kelly Kryczka (1985), swimmer Tom Pontin (1985), middle distance runner Jillian Richardson (1985), hockey players Jim Peplinski, McDonald and Doug Risebrough (1986), skiers Todd Brooker and Laurie Graham (1987), figure skaters Tracy Wilson, Rob McCall and Brian Orser (1988), speed skater Catriona Le May Doan (2002), hockey player Robyn Regehr (2004), cross-country skier Sara Renner (2006), speed skaters Denny Morrison and Gilmore Junio (2014), and bobsledder Kaillie Humphries (2015).