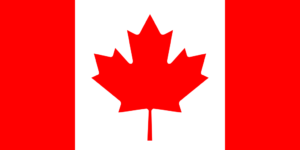 Evan McEachran of Oakville, Ontario won a World Cup silver medal in men's slopestyle skiing in Stubai, Austria on Sunday.It was the first World Cup medal of McEachran's career and it comes just over two months from the start of the 2018 Olympic Winter Games in Pyeongchang. 
McEachran had 86.2 points in Stubai. Oystein Braaten of Norway won the gold medal with 91.4 points. Colby Stevenson of the United States won the bronze medal with 81.8 points.
McEachran reached the podium by 7.2 points over Henrik Harlaut of Sweden. Harlaut finished in fourth place with 79 points.
With the bronze medal, McEachran is in third place in the World Cup freestyle skiing slopestyle standings with 96 points. Braaten leads with 105 points and is followed by James Woods of Great Britain in second place with 100 points.
In other Canadian slopestyle skiing news, Kaya Turski of Montreal, Quebec has announced her retirement at the age of 29. Turski won the gold medal for Canada in women's slopestyle skiing at the 2013 World Freestyle Skiing Championships in Voss, Norway and won 10 medals at the Winter X Games–eight gold medals, one silver medal and one bronze medal. Those results include the annual Winter X Games in Europe as well as the annual Winter X Games in Colorado. Injuries however took their toll on Turski and decided not to make a push for Pyeongchang in February.