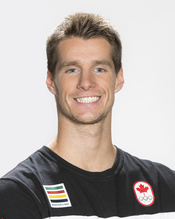 Canadian Olympic silver medalist Max Parrot of Cowansville, Quebec won the gold medal on Saturday at a World Cup men's snowboarding event in Kreischberg, Austria according to The Canadian Press. For Parrot, it was his eighth career World Cup gold medal in men's snowboarding, and 12th World Cup medal overall. Six of Parrot's eight gold medals have been in big air, while two have been in slopestyle snowboarding.
In Kreischberg on Saturday, Parrot posted a score of 165 points. Sven Thorgren of Sweden won the silver medal with 164 points. Mons Roisland of Norway won the bronze medal with a score of 163.2 points. Parrot reached the podium by 8.6 points. Takeru Otsuka of Japan finished in fourth place with a score of 156.4 points.
There are only two World Cup big air snowboarding events scheduled in 2020-21. The second one is to be in Calgary on March 8. Canada Olympic Park is also the host site of World Cup slopestyle and snowboarding competitions during the month of March as well. Even though the 2021 International Ski Federation World Freestyle Skiing and Snowboarding Championships in Zhangjiakou, China next month are cancelled due to coronavirus, the Winter X Games in Aspen, Colorado is still scheduled from January 29-31.
Parrot won the silver medal for Canada in men's slopestyle snowboarding at the 2018 Olympic Winter Games in Pyeongchang. He will be a medal contender for Canada at the 2022 Olympic Winter Games in Beijing.