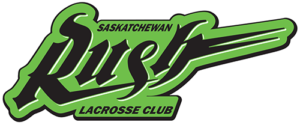 Saskatchewan Rush forward Mark Matthews of Oshawa, Ontario was named the National Lacrosse League most valuable player on Tuesday. Matthews broke a NLL record for most assists in a season in 2017-18 with 84 and led the NLL in points with 116.
It was the fourth straight season that Matthews reached 100 points in a season in the National Lacrosse League. He also had career highs in assists, points and power play points (43).
Matthews also becomes the first Rush player in franchise history to win the award. It was a great season for Saskatchewan as they won the 2018 National Lacrosse League Cup two games to one over the Rochester Knighthawks.
Matthews becomes the fifth player in National Lacrosse League history to win the most valuable player award and the league championship in the same season. The others were Toronto Rock forward Colin Doyle of Kitchener, Ontario (2005), Rochester Knighthawks forward John Grant Jr. of Peterborough, Ontario (2007), Rochester Knighthawks forward Cody Jamieson of Six Nations, Ontario (2014) and Georgia Swarm forward Lyle Thompson (2017).
Matthews was one of six Canadians to win a major NLL award in 2018. He was joined by Rush head coach Derek Keenan of Oshawa, Ontario (coach of the year), Knighthawks goaltender Matt Vinc of St. Catharines, Ontario (goaltender of the year), Knighthawks defender Graeme Hossack of Port Perry, Ontario (defender of the year), Colorado Mammoth transition player Joey Cupido of Hamilton, Ontario (transition player of the year) and Knighthawks defender Jake Withers of Peterborough, Ontario (rookie of the year).