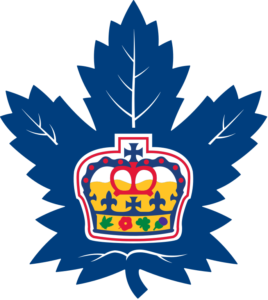 The Toronto Marlies and Texas Stars are tied at one game apiece after the first two games of the 2018 Calder Cup this past weekend from the Ricoh Coliseum in Toronto, Ontario. The Marlies won the first game of the series 6-5 on Saturday and then the Stars won the second game 2-1 on Sunday. The Calder Cup is presented annually to the American Hockey League champion in hockey.
In the Marlies' win in game one of the best out of seven series on Saturday, Chris Mueller led the Marlies in scoring with three points (one goal and two assists). Two other Marlies had multi-point games in the 11 goal, high scoring contest. Assistant captain Colin Greening of St. John's, Newfoundland and Dmytro Timashov each had two assists. The other Marlies goal scorers were Justin Holl, Trevor Moore, Mason Marchment of Uxbridge, Ontario, Frederik Gauthier of Laval, Quebec and Martin Marincin.
The Marlies momentum on Saturday could not carry over for Sunday however. The Stars got home ice advantage in game two of the series with a 2-1 victory. Stars captain Curtis McKenzie of Golden, British Columbia got Texas on the scoreboard at 2:45 of the second period to tie the game at 1. The next three games of the series are in Austin, Texas starting with game three on Tuesday. The Marlies are the top affiliate of the Toronto Maple Leafs and the Stars are the top affiliate of the Dallas Stars.