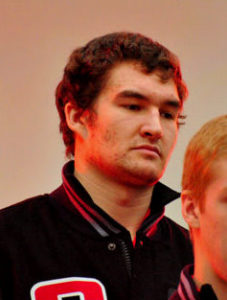 The Vegas Golden Knights had a huge third period on Sunday from Rogers Place in Edmonton, and in the process came through with a 5-3 win over the Vancouver Canucks. It was a significant game for Mark Stone of Winnipeg, Manitoba, who had three assists. With the victory, the Golden Knights now lead the Canucks three games to one in the Western Conference semifinals.
In the game, Stone was the co-leader for the Golden Knights in points with three. He was tied with former Montreal Canadiens captain Max Pacioretty, who had two goals and one assist. Stone assisted on both Pacioretty goals, and another on a goal by William Karlsson. Meanwhile, Shea Theodore of Langley, British Columbia also had a multi-point game for Vegas, as he had two assists.
Heading into the third period, the Golden Knights were actually trailing the Canucks by a score of 3-2. That is when they scored three unanswered goals for the two goal win.
In other action, Josh Bailey of Bowmanville, Ontario had a multi-point game as the New York Islanders beat the Philadelphia Flyers 3-2. Braun had two assists in Toronto as the Islanders took a three games to one series lead in the Eastern Conference semifinals.