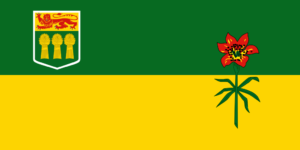 Marie Wright of Moose Jaw, Saskatchewan made Canadian curling history on Sunday in Leduc, Alberta. Wright became the first Canadian female curler of all time to skip a team to a Canadian Wheelchair Curling Championship title. 
Wright, while representing Team Saskatchewan, trounced Team Manitoba 11-1. The Saskatchewan team of Wright, Larry Schrader, Darwin Bender and Gil Dash beat the Manitoba squad of Carolyn Lindner, Jamie Anseeuw, Mark Wherrett and skip Dennis Thiessen. Saskatchewan scored twice in the first, fifth and sixth ends and a big four pointer in the third end. Dash had the highest percentage for Saskatchewan in the championship game as he curled 88%.
Wright and Thiessen have had a significant amount of success over the last month. They were teammates for Team Canada's bronze medal winning team at the 2018 Paralympic Winter Games in Pyeongchang.Thiessen was the second and Wright was the lead.
This is the third time that Saskatchewan has won the Canadian Wheelchair Curling Championship. Bender was the skip for Team Saskatchewan when they won in 2012 in Thunder Bay, Ontario and in 2016 in Regina, Saskatchewan.
It was the second time ever that the Canadian Wheelchair Curling Championship took place in Alberta. Chris Sobkowicz of Winnipeg skipped Team Manitoba to a national championship in 2011 in Edmonton.
There is no World Wheelchair Curling Championship in 2018 because of the Paralympic Winter Games. The 2019 World Wheelchair Curling Championship will be in Stirling, Scotland.