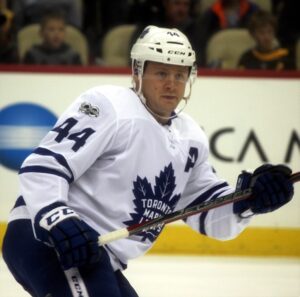 The Toronto Maple Leafs have taken a two games to one lead over the Montreal Canadiens after game three of the North Division semifinal on Monday. In a tight-checking game three, the Maple Leafs defeated the Canadiens 2-1 at the Bell Centre in Montreal, Quebec.
Five Canadian natives generated a point for the Maple Leafs in game three. William Nylander of Calgary, Alberta (who plays internationally for Sweden) and Morgan Rielly of Vancouver, British Columbia were the Toronto goal scorers. Meanwhile, Alexander Kerfoot of Vancouver, British Columbia picked up an assist on the goal by Nylander, and former Calgary Flames defenseman T.J. Brodie of Chatham, Ontario, and Mitch Marner of Markham, Ontario had the assists on the Rielly game-winning goal with four minutes and 25 seconds left in the second period.
For Rielly, it was his first career game-winning goal in the Stanley Cup playoffs. It was his fourth career goal in the playoffs dating back to 2017. In the 2020-21 regular season, Rielly had one game-winning goal. It came in a 5-4 Toronto overtime win over the Canadiens on January 13, in Toronto's first game of the season.
The Maple Leafs and Canadiens have a short turnaround in the series. On Tuesday, game four will be played in Montreal.