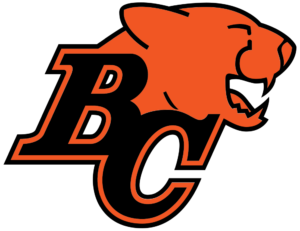 According to the Canadian Football League on Monday, the British Columbia Lions signed linebacker Boseko Lokombo of Kinshasa, Zaire. Even though Lokombo is a native of Africa, he is designated as a non-import. Lokombo moved with his family from Zaire to Montreal in 1996, and was raised in Abbotsford, British Columbia, where he attended W.J. Mouat Secondary School, and starred on both sides of the football as a wide receiver, running back, and linebacker.
This will be the third time Lokombo will have played for the Lions. He was initially selected by B.C. in the third round, 21st overall, in the 2013 Canadian Football League Draft. Lokombo then played three seasons with the Lions from 2014 to 2016, and then again in 2018.
After playing college football at the University of Oregon, Lokombo played seven games for the Lions in 2014, and had nine special teams tackles. It was his second CFL season where Lokombo shined the most. In 18 games, he had 24 special team tackles, and was a CFL West All-Star when it came to special teams.
In 2019 with the Alouettes, Lokombo had 51 defensive tackles, eight special team tackles, two interceptions, and one forced fumble in 15 games. In 76 CFL regular season games, Lokombo has had 155 defensive tackles, 68 special teams tackles, five sacks, four interceptions, and one forced fumble.
Lokombo was to play the 2020 CFL season with the Toronto Argonauts. However, the season did not occur because of coronavirus.