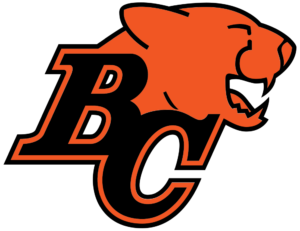 According to the Canadian Press on Monday, the British Columbia Lions have named Neil McEvoy of Surrey, British Columbia as one of their two general managers for the 2020 Canadian Football League season. McEvoy, who was the Lions as their football operations director, will share duties with head coach Rick Campbell, in this new role. The Lions were in need of filling the general manager position because Ed Hervey had resigned on October 16.
McEvoy has been with the Lions organization since 1995, where he initially worked in team ticket sales. He has been the director of football operations with the Lions since 2014. One could make the comparison between McEvoy and former Lions great Bob Ackles of Sarnia, Ontario. Ackles started as the Lions water boy in 1954, and by 1975 was their general manager after being the team's equipment manager, director of football development, and assistant general manager. In 2002, Ackles was inducted into the Canadian Football Hall of Fame, and in 2010, was inducted into Canada's Sports Hall of Fame.
The fact that McEvoy is sharing duties with Campbell is rather interesting. Campbell has a history of being a Canadian Football League head coach with the Ottawa Redblacks, but is inexperienced when it comes to the general manager role.
One of the first assignments for Campbell and McEvoy is to get the contract for quarterback Mike Reilly resolved. While Hervey was the Lions' general manager, Reilly signed a separate document outside his contract that guaranteed him $250,000 of his salary annually. However, Lions owner David Braley, who died on October 26, or Lions President Rick LeLacheur were unaware of the document until Reilly filed a grievance with the Canadian Football League.