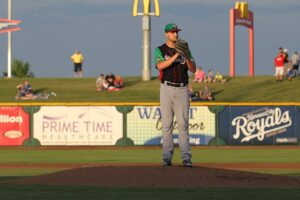 According to Kate Preusser of SB Nation on Monday, the Toronto Blue Jays acquired right-handed pitcher Walker Lockett off waivers from the Seattle Mariners. Primarily a relief pitcher, the Blue Jays will be Lockett's fourth Major League Baseball team. He has previously played with the San Diego Padres and the New York Mets, in addition to the Mariners.
In seven games last season with the Mariners and Mets, Lockett had a record of one win and zero losses, with an earned run average of 4.96. The native of Jacksonville, Florida pitched 16 1/3 innings, and gave up 21 hits, nine earned runs, four walks, and hit two batters. He also had 11 strikeouts, and a WHIP (walks and hits per innings pitched) of 1.53.
Lockett's lone win in 2020 came in relief on August 28. He pitched two shutout innings, where he struck out three batters, in a 6-4 Mets win over the New York Yankees at Yankee Stadium.
This was Lockett's second career Major League win. On July 20, 2019, Lockett got the win as a starting pitcher. In this game, he pitched five innings, and only gave up one earned run, in an 11-4 Mets win over the San Francisco Giants.
In addition to picking up Lockett off waivers, the Blue Jays also picked up Anthony Castro off waivers from the Detroit Tigers. The native of Caracas, Venezuela gave up two earned runs in his lone inning with the Tigers in 2020.