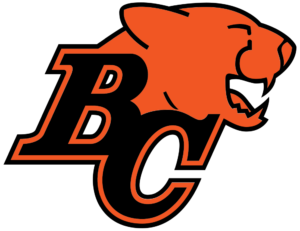 According to 3downnation.com on Thursday, British Columbia Lions linebacker Mitch Barnett of North Vancouver, British Columbia announced his retirement at age 27. Barnett played three seasons in the Canadian Football League from 2016 to 2018 with the Hamilton Tiger-Cats and Lions. He was with the Tiger-Cats in 2016 and 2017, and with the Lions in 2018.
In 47 games over three years, Barnett had 19 special team tackles, three defensive tackles, and one forced fumble. He did not play the 2019 CFL season due to a concussion he suffered during training camp.
Barnett was initially the Tiger-Cats seventh round draft pick, 59th overall, in the 2016 CFL Draft. In his collegiate career, Barnett played with Simon Fraser University and the University of British Columbia Thunderbirds, and won the Vanier Cup with UBC in 2015. In the Canadian University Football championship game, Barnett was part of a Thunderbirds squad that beat the University of Montreal Carabins 26-23 from Telus Stadium at the University of Laval. He had four solo tackles and three assisted tackles.
Mitch Barnett was also the son of former Lions linebacker and safety Bruce Barnett of Montreal, Quebec. Bruce played with the Lions in 1985 and 1986. In 1985, the Lions beat the Hamilton Tiger-Cats 37-24 to win the Grey Cup. Like Mitch, Bruce Barnett won a Vanier Cup with the Thunderbirds, as he was victorious in 1982.