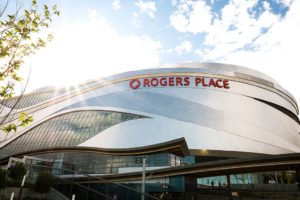 Edmonton and Toronto will be the host hub cities for the National Hockey League return starting July 30 according to Mollie Walker of the New York Post. Games will be played at the Scotiabank Arena in Toronto, Ontario, and Rogers Place in Edmonton, Alberta.
The fact that Edmonton and Toronto were chosen could be considered as somewhat of a surprise to some because Las Vegas was initially a front runner. However, the state of Nevada loosened its restrictions in June, and as a result, there has been a significant spike in coronavirus cases. There have been 24, 301 cases of coronavirus overall in Nevada with 553 deaths and 8414 total active cases.
The province of Alberta meanwhile has 8482 cases of coronavirus with 158 deaths and 766 total active cases. The province of Ontario has had 36, 178 cases of coronavirus, 4373 active cases, and 2700 deaths.
There were talks of having the series between the Chicago Blackhawks and Edmonton Oilers in Toronto, and the series between the Toronto Maple Leafs and Columbus Blue Jackets in Edmonton, so the Oilers and Maple Leafs would not have home-ice advantage. However, the National Hockey League rejected that idea as they are trying to minimize the travel.
The Stanley Cup Finals are set to start September 20 and be completed on October 2. It will now be interesting to see if any positive coronavirus cases will impact the NHL's plans.