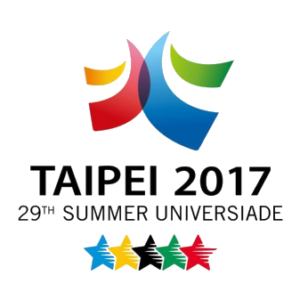 James Linde of Coquitlam, British Columbia won the silver medal on Saturday in the men's 200m at the 2017 Summer Universiade in Taipei, Taiwan. It was Canada's first medal in athletics during the multi-sport competition.
Linde posted a second place time of 20.96 seconds. Jeffrey John of France won the gold medal with a time of 20.93 seconds. Jan Volko of Slovakia won the bronze medal with 20.99 seconds.
Linde earned a podium spot by only four one hundredths of a second. Ncincilili Titi of South Africa finished in fourth place with a time of 21.00 seconds flat.
Linde attended Trinity Western University in Langley, British Columbia. He is currently 23 years of age.
Prior to Saturday, Linde's biggest accomplishments in 2017 came at the famous Harry Jerome International Track Classic on June 29. While running on his hometown track in Coquitlam, Linde won the 200m with a personal best time of 20.76 seconds, and was second to three-time Olympic bronze medalist Andre De Grasse of Scarborough, Ontario in the men's 100m with a time of 10.42 seconds.
There is no question however that progress needs to be made for Linde in order to run consistently with the top sprinters in the world. However he can take pride in the fact he finished second place in a major multi-sport competition like the Universiade.