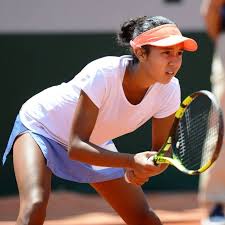 Two Canadians will be playing in the 2021 United States Open quarterfinals on Tuesday. Leylah Annie Fernandez is in the women's quarterfinals, and Felix Auger-Aliassime is in the men's quarterfinals. Both Fernandez and Auger-Aliassime are from Montreal, Quebec.
Fernandez beat the 16th seed Angelique Kerber of Germany, 4-6, 7-6, 6-2 on Sunday in the women's fourth round. It was at the net where Fernandez generated her most success, as she won 76% of the points (16 of 21 points). With the victory, Fernandez became the first tennis player to beat two former world number ones before the quarterfinals at the U.S. Open according to ESPN. Fernandez previously beat Naomi Osaka of Japan 5-7, 7-6, 6-4 in the third round on Friday.
The fact that Fernandez beat Kerber is impressive, when you realize that Kerber is a three-time Grand Slam champion. Kerber previously won the 2016 Australian Open, 2016 United States Open, and 2018 Wimbledon.
Fernandez's next opponent is Elina Svitolina of Ukraine, the fifth seed, the two-time semifinalist from 2019 Wimbledon and 2019 United States Open. Svitolina beat Fernandez 6-4, 7-5 in their only prior matchup, in the quarterfinals of the Monterrey Open in Mexico in 2020. Svitolina ended up winning the 2020 Monterrey Open by beating Marie Bouzkova of the Czech Republic, 7-5, 4-6, 6-4 in the final.
Auger-Aliassime, the 12th seed, beat Frances Tiafoe of the United States 4-6, 6-2, 7-6, 6-4 in the fourth round. Auger-Aliassime's serve was the difference as he had 24 aces, compared to Tiafoe's 10. He now faces Carlos Alcaraz of Spain in the quarterfinals. This is their first career meeting.