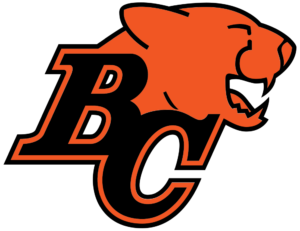 Two Canadian receivers performed at an admirable level in week four of the 2019 Canadian Football League season. Slotback Nic Demski of Winnipeg, Manitoba had five catches for 105 yards and one touchdown in a 29-14 Winnipeg Blue Bombers win over the Ottawa Redblacks. Meanwhile on Saturday, Lemar Durant of Vancouver, British Columbia had 11 catches for 125 yards and one touchdown in a 18-17 British Columbia Lions win over the Toronto Argonauts. 
Demski's touchdown in Winnipeg's win came at 2:34 of the first quarter to open the scoring. He received a 37 yard catch from Blue Bombers quarterback Matt Nichols and then ran 45 yards after the catch for a spectacular 82 yard touchdown reception overall. With the victory, the Blue Bombers are the only team in the CFL with an unbeaten record as they have a record of three wins and zero losses. The Redblacks fell to a record of two wins and one loss.
Durant's touchdown in the Lions win over the Argonauts came at 4:19 of the third quarter.  He caught a 29 yard pass from Mike Reilly, which broke a 3-3 tie at the time. British Columbia improved to 1-3, while Toronto fell to 0-3 and are the only CFL team without a win so far. In other week four CFL action, the Calgary Stampeders defeated the Saskatchewan Roughriders 37-10 and the Montreal Alouettes surprised the Hamilton Tiger-Cats 36-29.
In other CFL news, the Alouettes have signed linebacker Chris Ackie of Cambridge, Ontario from the Redblacks. Ackie shared his time last season with the Alouettes and Redblacks and had 88 tackles, one sack, two interceptions, one forced fumble and one touchdown.