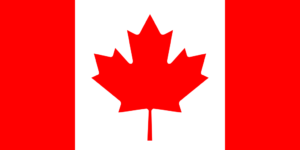 Team Canada had a marvelous weekend at the 2019 Montreal Grand Prix of Judo from Quebec. In all, Team Canada came away with nine medals (one gold medal, four silver medals and four bronze medals). Canada's nine medals were tied for the most over the weekend with Japan.
In two weight classes, Canada won two medals each. In the women's 57 kilogram division, Christa Deguchi of Lethbridge, Alberta won the gold medal and Jessica Klimkait of Whitby, Ontario won the silver medal. In the men's 100 kilograms, Shady El Nahas of Montreal, Quebec won the silver medal and Kyle Reyes of Toronto, Ontario won the bronze medal. Canada's five other medalists came from Jacob Valois of Boucherville, Quebec (bronze, men's 66 kilograms), Antoine Bouchard of Jonquiere, Quebec (bronze, men's 73 kilograms), Canadian Olympic bronze medalist Antoine Valois-Fortier of Quebec City, Quebec (silver, men's 81 kilograms), Catherine Beauchemin-Pinard of Saint-Hubert, Quebec (bronze, women's 63 kilograms) and Kelita Zupancic (silver, women's 70 kilograms). Valois-Fortier won the bronze medal in the men's 81 kilograms at the 2012 Olympic Games in London. 
In the women's 57 kilograms on Friday, Deguchi won Pool A after beating Arleta Podolak of Poland. Klimkait won Pool C after beating Johanna Mueller of Germany. Deguchi then beat Julia Kowalczyk of Poland in one semifinal and Klimkait beat Timna Nelson Levy of Israel in the other semifinal. Kowalczyk and Levy each won bronze medals.
In the men's 100 kilograms on Sunday, Reyes finished second in Pool A after beating Thomas Briceno of Chile and losing to Ramadan Darwish of Egypt. El Nahas won Pool D after beating Michal Horak of the Czech Republic and Ryunosuke Haga of Japan. El Nahas beat Karl-Richard Frey of Germany in one semifinal before losing to Darwish in the final. Reyes beat Frey in the repechage to win bronze. Leonardo Goncalves of Brazil won the other bronze medal.
In the men's 66 kilograms on Friday, Valois finished second in Pool B after beating Shugen Nakano of the Philippines and losing to Nathon Burns of Ireland. Valois then beat fellow Canadian Julien Frascadore of Beauport, Quebec in the repechage before beating Nathan Katz of Australia in the bronze medal match. Kherlen Ganbold of Mongolia won gold. Kenneth Van Gansbeke of Belgium won silver and Burns won the other bronze.
In the men's 73 kilograms on Saturday, Bouchard beat Daniel Williams of Great Britain and Anthony Zingg of Germany to win Pool B. Bouchard then lost to Soichi Hashimoto of Japan in the semifinals before beating Eduardo Barbosa of Brazil in the bronze medal game. Hashimoto won gold, Victor Scvortov of United Arab Emirates won silver and Zingg won the other bronze.
In men's 81 kilograms on Saturday, Valois-Fortier won Pool D by beating Seungsu Lee of South Korea and Etienne Briand of Sept-Iles, Quebec. Valois-Fortier then beat Aslan Lappinagov of Russia in the semifinals before losing to gold medalist Takanori Nagase of Japan in the final. Matthias Casse of Belgium and Lappinagov won the bronze medals.
In the women's 63 kilograms on Saturday, Beauchemin-Pinard won Pool A by beating Laerke Olsen of Denmark and Vivian Herrmann of Germany. Beauchemin-Pinard then lost to Amy Livesey of Great Britain in the semifinal before beating Katharina Haecker of Australia in the bronze medal game. Mokhee Cho of South Korea won the gold medal, Livesey won the silver medal and Alexia Castilhos of Brazil won the other bronze medal.
In the women's 70 kilograms on Saturday, Zupancic won Pool D by beating Szaundra Diedrich of Germany and Nanami Asahi of Japan. Zupancic then beat Gabriella Willems of Belgium in the semifinal before losing to Giovanna Scoccimarro of Germany in the gold medal game. Megan Fletcher of Ireland and Seongyeon Kim of South Korea won the bronze medals. The medals for Deguchi, Klimkait, El Nahas, Reyes, Valois, Valois-Fortier, Bouchard, Beauchemin-Pinard and Zupancic will give them confidence as they prepare for the 2020 Olympic Games in Tokyo.