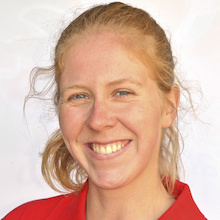 Team Canada won a gold and silver medal in a women's 200 metre canoeing race in Poznan, Poland on Saturday. Laurence Vincent-Lapointe of Trois-Rivieres, Quebec placed first and Katie Vincent of Mississauga, Ontario placed second. Despite having a similar last name, Vincent-Lapointe and Vincent are not related.
Vincent-Lapointe had a winning time of 45.265 seconds. Vincent had a second place time of 46.413 seconds. Wenjun Lin of China won the bronze medal with a time of 46.793 seconds. Vincent-Lapointe reached the podium by 1.564 seconds over Luqi Zhang of China, who was in fourth place with a time of 46.829 seconds. Vincent reached the podium by 0.416 seconds.
There are two more significant races for the world's best female canoers in 2019. There is a World Cup in Duisburg, Germany from May 31 to June 2 and then the 2019 International Canoe Federation World Sprint Canoeing Championships in Szeged, Hungary from August 21 to 25.
This is an extremely exciting time in the history of Canadian women's canoeing. One could argue that Vincent-Lapointe, who is an 11-time world champion, is a gold medal favourite in the women's C1 200 metres at the 2020 Olympic Games in Tokyo. The reason why you might only be hearing about Vincent-Lapointe for the first time is because her canoeing events have never been at the Olympic Games before. Vincent-Lapointe will contend in the women's C2 500 metres with Vincent in Tokyo as well.