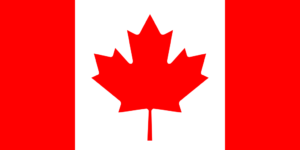 Canada has won its second gold medal of the 2018 Paralympic Winter Games in Pyeongchang. Kurt Oatway of Calgary, Alberta won the gold medal in the men's super giant slalom sitting alpine skiing competition from day two of the Games.
Oatway, is disabled because he broke his back while climbing in Utah. He was participating in a field study in the United States while attending the University of Saskatchewan at the time.
Oatway won the gold medal with a time of 1:25.83. Andrew Kurka of the United States won the silver medal with a time of 1:26.89. Frederic Francois of France won the bronze medal with a time of 1:26.98.
Oatway earned a medal by 1.27 seconds. Jesper Pedersen of Norway finished in fourth place with a time of 1:27.10.
A second Canadian won a Paralympic Winter Games medal in alpine skiing on day two. Alana Ramsay of Calgary won the bronze medal in the women's super giant slalom standing competition. Ramsay posted a time of 1:35.20 and reached the podium by 1.02 seconds over her Canadian teammate Mollie Jepsen. Marie Bochet of France won the gold medal with a time of 1:32.83. Andrea Rothfuss of Germany won the silver medal with a time of 1:33.10.
In sledge hockey, Canada improved to two wins and zero losses with a 10-0 shutout win over Italy. Ben Delaney of Ottawa, Ontario led Canada offensively with four points (three goals and one assist). Team Canada improved to 3-0 in wheelchair curling with a 8-4 win over Sweden.
Team Canada is tied for second in the medal standings with the Ukraine and France. They each have six medals. The United States lead with nine medals.