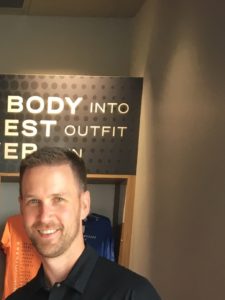 Brad Gushue's curling team from St. John's, Newfoundland has won his second straight Tim Hortons Brier. On Sunday from Regina, Saskatchewan, Gushue's curling team, who was representing Canada, defeated Alberta's Brendan Bottcher 6-4 in the final.
With his final shot in the tenth end, Gushue was facing a guarded Alberta stone which was located in the four foot. He was able to draw to the button for the victory. Like his game on Saturday in his 6-2 win over Ontario, Gushue's team got off to a great start as they had a 4-1 lead after five ends. However, Gushue needed to make a pressure shot in the 10th after giving up a deuce in the ninth.
Gushue curled marvelously in the playoffs. He curled 100% in the 1-2 game against Team Ontario on Saturday evening and then 96% against Team Alberta in the gold medal game. Gushue, lead Geoff Walker, second Brett Gallant and third Mark Nichols will look to defend their World Men's Curling Championship from Edmonton a year ago in Las Vegas, Nevada from March 31 to April 8.
Gushue becomes the ninth team in Brier history to defend his title and win back-to-back titles. He joins Gordon Hudson of Winnipeg, Manitoba (1928 and 1929), Matt Baldwin of Edmonton, Alberta (1957 and 1958), Ernie Richardson of Stoughton, Saskatchewan (1959 and 1960, 1962 and 1963), Ron Northcott of Innisfail, Alberta (1968 and 1969), Don Duguid of Winnipeg, Manitoba (1970 and 1971), Pat Ryan of Edmonton, Alberta (1988 and 1989), Randy Ferbey of Edmonton, Alberta (2001, 2002 and 2003), Kevin Martin of Killam, Alberta (2009 and 2010).