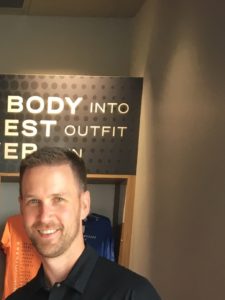 Brad Gushue of St. John's, Newfoundland is in the 2018 Tim Hortons Brier Final. On Saturday evening in Regina, Saskatchewan, Gushue's Team Canada squad defeated Ontario 6-2 in the 1-2 game.
However the story of the game was simply Gushue. The reigning world champion and Olympic gold medalist from the 2006 Olympic Winter Games in Turin curled 100% and was never really tested by Ontario's John Epping, who had one of his worst performances as a team during the entire week.
The Ontario champions might have curled 83%, but it was Epping's squad that seemed to make all the key mistakes and were behind early when Team Canada generated a deuce in the second end and a stolen point in the fourth end, Nothing continued to go right for Epping in the fifth as he missed a blank opportunity and took a single point. That was followed by another deuce by Gushue in the sixth end.
However Team Ontario is still alive. They play Team Alberta on Sunday morning in the semi-final with the winner playing Gushue in the evening. Alberta advanced thanks to a 6-5 win over Northern Ontario's Brandon Jacobs. With his final shot in the 11th end, Alberta skip Brendan Bottcher made a fabulous draw to steal a point. If Alberta will beat Ontario on Sunday, their third Darren Moulding needs to be better. He struggled with one particular rock on Saturday and only curled 70%.