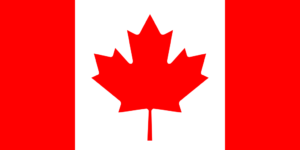 Team Canada won the silver medal in a World Cup two-man bobsled competition in Lake Placid, New York on Friday. Justin Kripps of Summerland, British Columbia and Alexander Kopacz of London, Ontario placed second in the second World Cup men's two man bobsled competition of the 2017-18 season.
Kripps and Kopacz posted a time of 1:51.84. Codie Bascue and Samuel McGuffie of the United States won the gold medal with a time of 1:51.73. Justin Olsen and Evan Weinstock of the United States won the bronze medal with a time of 1:52.13.
Kripps and Kopacz earned the podium by 0.41 seconds over Nick Cunningham and Ryan Bailey of the United States. Cunningham and Bailey posted a time of 1:52.25.
It is the second straight season that McGuffie won a gold medal in Lake Placid as a brakeman in the two-man competition. Last year he was in the back of the bobsled for the late Steven Holcomb. At age 37, Holcomb, who was a three-time Olympic medalist, died in his room at the United States Olympic Training Center in Lake Placid. He is considered the greatest American bobsledder of all time.
The silver medal for Kripps and Kopacz will give them confidence as they prepare for the 2018 Olympic Winter Games in Pyeongchang. Kripps is tied with Cunningham for second place in the men's two-man World Cup standings. They are 23 points back of Bascue. At this time Canada, the United States and Germany seem to be the three most powerful nations in men's two-man bobsledding.