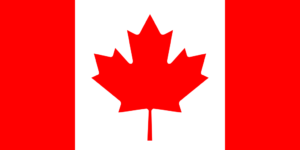 Jessica Klimkait of Markham, Ontario won a gold medal for Canada in the women's 57 kilogram division at the Osaka Grand Slam judo competition on Sunday. Klimkait was one of two Canadians to reach the podium as Shady El-Nahas of Toronto, Ontario won the silver medal in the men's 100 kilogram division.
Klimkait went undefeated throughout the entire competition. She beat Wisneybi Machado of Venezuela, Kana Tomizawa of Japan and Sumiya Dorjsuren of Mongolia in Pool C action before beating Haruka Funakubo of Japan in the semifinals and then Momo Tamaoki of Japan in the gold medal match. Funakubo and Youjeong Kwon of South Korea each won bronze medals.
This was Klimkait's first gold medal in a grand slam event in the International Judo Federation. She previously won a bronze medal in Ekaterinburg, Russia on May 20, 2017.
El-Nahas meanwhile went threw Pool D with a perfect record of three wins and zero losses. He defeated Radek Hecl of the Czech Republic, Otgonbaatar Lkhagvasuren of Mongolia and Yusuke Kumashiro of Japan, before beating Kentaro Iida of Japan in the semifinals and then losing to Aaron Wolf of Japan in the gold medal match. Iida and Jorge Fonseca of Portugal each won bronze medals. The medals for Klimkait and El-Nahas will give them confidence as they prepare for the 2020 Olympic Games in Tokyo.