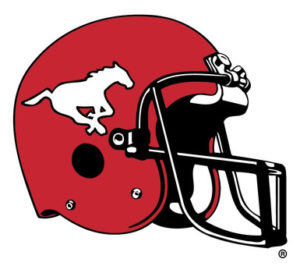 The Calgary Stampeders are the 2018 Grey Cup champions. On Sunday at Commonwealth Stadium in Edmonton, Alberta, the Stampeders defeated the Ottawa Redblacks 27-16 for their eighth Grey Cup title in Canadian Football League history. They previously won in 1948, 1971, 1992, 1998, 2001, 2008 and 2014.
Stampeders running back Terry Williams made Canadian Football League history. His 97 yard punt return for a touchdown to end the first half was the longest punt return for a major score ever in the history of the Grey Cup. At the time it was key because it extended the Stampeders lead from 14-11 to 21-11.
Stampeders wide receiver Lemar Durant of Vancouver, British Columbia was the most outstanding Canadian in the Grey Cup. Durant had four catches for 30 yards and a touchdown and one rush for 22 yards. Durant's touchdown was a 20 yard touchdown reception at 6:13 of the second quarter which put the Stampeders up 14-3 at the time.
Stampeders quarterback Bo Levi Mitchell, who completed 24 of 36 passes for 253 yards, two touchdowns and two interceptions, was the Grey Cup game's most valuable player. Mitchell becomes the sixth player in CFL history to win the Grey Cup most valuable player award and the CFL's most outstanding player award in the same season. He follows Ottawa Rough Riders quarterback Russ Jackson of Hamilton, Ontario (1969), Montreal Alouettes running back David Green (1979), quarterback Doug Flutie who did this three times (1992 with the Calgary Stampeders and 1996 and 1997 with the Toronto Argonauts), Hamilton Tiger-Cats quarterback Danny McManus (1999) and British Columbia Lions quarterback Travis Lulay (2011).
However the real reason the Stampeders won the Grey Cup was their defense. Redblacks quarterback Trevor Harris threw three interceptions and Ottawa had six turnovers overall. Calgary will be hosting the 2019 Grey Cup.