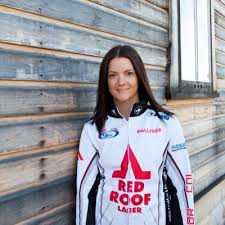 Kerri Einarson of Gimli, Manitoba and Brad Gushue of St. John's, Newfoundland have won the 2021 Canadian Mixed Doubles Curling Championship. On Thursday from the Markin MacPhail Centre in Calgary, Einarson and Gushue defeated Colton Lott and Kadriana Sahaidak of Selkirk, Manitoba by a score of 9-6 in the championship game.
The key end in the championship game was the fourth. Leading 3-1, Einarson and Gushue were able to steal four points and in the process take a commanding 7-1 lead.
Einarson will now represent Team Canada at the 2021 Women's World Curling Championship in Calgary with third Valerie Sweeting, second Shannon Birchard, and lead Briane Meilleur from April 30 to May 9, as well as Team Canada at the 2021 World Mixed Doubles Curling Championship in Aberdeen, Scotland from May 17-23 with Gushue.
The fact that Einarson is representing Canada twice this year in major international curling events and Gushue once is redemption for not having the chance to represent Canada in 2020. Last year Einarson won the Scotties Tournament of Hearts, and Gushue won the Tim Horton's Brier, but did not have a chance to represent Canada internationally because the 2020 Women's World Curling Championship in Prince George, British Columbia and the 2020 Men's World Curling Championship in Glasgow, Scotland were each cancelled because of coronavirus.