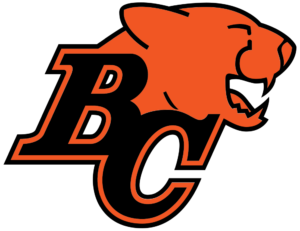 According to the Canadian Press on Wednesday, Jordan Williams of the British Columbia Lions set the Canadian Football League record for most tackles in a season by a Canadian rookie. Williams set the record on Friday in a 26-19 British Columbia loss to the Hamilton Tiger-Cats.
Williams, who is a Baltimore native, is a Canadian citizen because his mother was born in Toronto. He now has 81 tackles. Tiger-Cats linebacker Mike O'Shea of North Bay, Ontario had 75 tackles during his rookie season of 1993. What is remarkable about this particular record is that Williams did not know he broke it until Wednesday.
As the 2021 Canadian Football League regular season is coming to an end, there have been some interesting transactions at the quarterback position over the last two months. In late October, the Edmonton Elks acquired quarterback Nick Arbuckle from the Toronto Argonauts for a conditional draft pick and the negotiating rights to quarterback Chad Kelly. In mid-October, the Elks traded quarterback Trevor Harris to the Alouettes for defensive end Antonio Simmons. Meanwhile in September, the Ottawa Red Blacks signed former Pittsburgh Steelers quarterback Devlin Hodges.
Meanwhile in other CFL news, former CFL defensive lineman Angelo Mosca passed away on Saturday at the age of 84. Mosca played in the CFL from 1958 to 1972 with the Tiger-Cats, Ottawa Rough Riders and Montreal Alouettes. Known as one of the toughest defenders in CFL history, Mosca was a CFL All-Star with the Tiger-Cats in 1963 and 1970. He also won five Grey Cups. The first one with Ottawa in 1960, followed by four more with Hamilton in 1963, 1965, 1967 and 1972. Despite being American, Mosca was inducted into the Ontario Sports Hall of Fame in 2013.