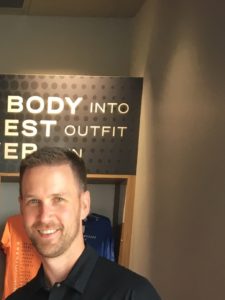 Canadian Olympic gold medalist Brad Gushue of St. John's, Newfoundland won his 12th career grand slam title in curling. On Sunday, Gushue won the Boost National final by beating Bruce Mouat of Scotland 5-2 from Chestermere, Alberta.
Gushue, who won a gold medal for Canada at the 2006 Olympic Winter Games in Turin, won all six of his matches this week in Chestermere. He defeated Jason Gunnlaugson of Winnipeg, Manitoba 5-4, Matt Dunstone of Regina, Saskatchewan 8-2, and Mouat 8-6 in the A event section of the tournament. Gushue then beat Ross Whyte of Scotland 6-3 in the quarterfinals, and Kevin Koe of Calgary, Alberta, 5-2 in the semifinals.
In the final, the turning point seemed to be the sixth end. That is when Gushue's team broke a 1-1 deadlock with a deuce as he delivered an impressive double takeout.
Of Gushue's 12 career Grand Slam titles, three have come at the National. He previously won the 2010 National in Guelph, Ontario by beating Randy Ferbey 6-4 in the final, and the 2015 National in Oshawa, Ontario, by beating Reid Carruthers of Winnipeg, Manitoba 7-2 in the final.
Gushue's win in Chestermere will give him confidence as he prepares for the 2021 Canadian Olympic Curling Trials in Saskatoon, Saskatchewan starting November 20. The winner of the Olympic trials will represent Canada at the 2022 Olympic Winter Games in Beijing.