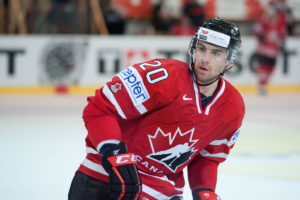 Canadian Olympic gold medalist John Tavares of Mississauga, Ontario was named the captain of the Toronto Maple Leafs on Wednesday. This is the second time in Tavares's career he has been named a captain as he was the New York Islanders captain from 2013 to 2018.
Tavares becomes the first Maple Leafs captain since the 2015-16 National Hockey Leagues regular season. Over the last three seasons the Maple Leafs have not had a captain. Prior to Tavares, the previous Maple Leafs captain was defenseman Dion Phaneuf of Edmonton, Alberta, who wore the "C" with the Maple Leafs from 2010 to 2016.
It is interesting that Tavares was chosen over Mitch Marner of Markham, Ontario and Auston Matthews. It should be noted that Matthews is facing legal troubles after a disorderly conduct incident allegedly involving a female security guard over the summer in Arizona. Matthews, along with Marner and Morgan Reilly of Vancouver, British Columbia are alternate captains.
Tavares was the captain for the Maple Leafs the first time on Wednesday for opening night against the Ottawa Senators. He picked up an assist on a game winning goal by Matthews with 5:10 left in the second period on the power play in a 5-3 Maple Leafs win.
This is Tavares's second season with the Maple Leafs. Last year he had 47 goals and 41 assists for 88 points. Tavares won the gold medal for Canada in men's hockey at the 2014 Olympic Winter Games in Sochi.