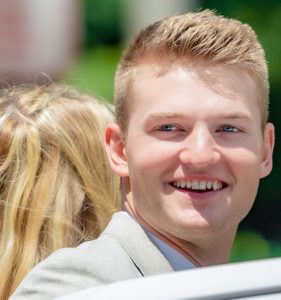 As the 2019 Major League Baseball postseason began on Tuesday night with the Washington Nationals defeating the Milwaukee Brewers 4-3 in the National League Wildcard Game, there will be five Canadians participating in the playoffs. They are Los Angeles Dodgers catcher Russell Martin of Montreal, Quebec, St. Louis Cardinals outfielder Tyler O'Neil of Maple Ridge, British Columbia, New York Yankees starting pitcher James Paxton of Ladner, British Columbia, Atlanta Braves starting pitcher Mike Soroka of Calgary, Alberta and Houston Astros third baseman Abraham Toro of Longueuil, Quebec.
Martin batted .220 this season with six home runs and 20 runs batted in on a Dodgers team that had the best record in the National League. This will be Martin's 10th time in the playoffs. Martin, who will backup Will Smith, is still looking for his first World Series. The Dodgers open their National League Divisional Series on Thursday against the Nationals on Dodger Stadium.
O'Neil is currently a fourth outfielder on the St. Louis Cardinals depth chart behind Marcell Ozuna, Dexter Fowler and Harrison Bader. In the regular season. O'Neil batted .262 with five home runs and 16 runs batted in. The Cardinals will play the Atlanta Braves in the National League Divisional Series, which starts Thursday.
Paxton is in the Yankees mix to be the starter in game one of the American League Divisional Series against the Minnesota Twins. In 2019, Paxton had a record of 15 wins, six losses, an earned run average of 3.82, 186 strikeouts and 55 walks. One thing to keep an eye on for Paxton is the fact he was facing a bout of glute at the end of the regular season.
Soroka is projected to be the game three starter for the Braves against the St. Louis Cardinals on Sunday. In 2018, Soroka had a record of 13 wins, four losses, an earned run average of 2.68, 142 strikeouts and 41 walks.
Toro is projected to backup Alex Bregman at third base. In 2019, Toro batted .218 with two home runs and nine runs batted in. The Astros will host either the Oakland Athletics or Tampa Bay Rays in the American League Divisional Series which starts Friday.