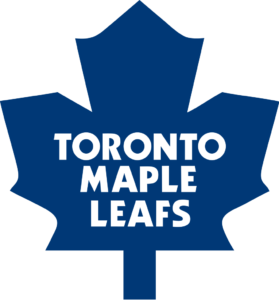 Canadian Olympic gold medalist Joe Thornton of London, Ontario became the seventh player in National Hockey League history to record 1100 career assists. Thornton achieved the mark on a goal by Jake Muzzin of Woodstock, Ontario in a 4-1 Maple Leafs win over the Montreal Canadiens at the Bell Centre in Montreal, Quebec. The Muzzin goal put the Maple Leafs up 3-0.
Of Thornton's 1100 assists, 804 were with the San Jose Sharks, 285 were with the Boston Bruins, and 11 were with the Maple Leafs. This is Thornton's first year with the Maple Leafs after spending eight seasons with the Bruins and 15 seasons with the Sharks. In 1673 NHL regular season games, Thornton also has 424 goals and 1524 points.
The other six players in NHL history to record 1100 assists in their career were Wayne Gretzky of Brantford, Ontario (1963 assists), Ron Francis of Sault. Ste. Marie, Ontario (1249 assists), Mark Messier of Edmonton, Alberta (1193 assists), Ray Bourque of Montreal, Quebec (1169 assists), Jaromir Jagr (1155 assists), and Paul Coffey of Weston, Ontario (1135 assists). Thornton also leads all active players in assists. Sidney Crosby of Cole Harbour, Nova Scotia, is second among active players in assists with 837. Thornton won his Olympic gold medal for Canada at the 2010 Olympic Winter Games in Vancouver. 
It was also a big night for the Maple Leafs on Wednesday, as they were the first Canadian team this season to clinch a playoff spot. Toronto leads the North Division with 67 points, and are seven points up on the second-place Edmonton Oilers.